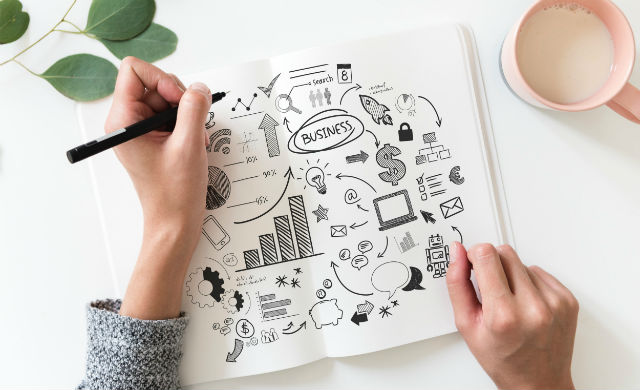 Get the maximum profitability from your Business Intelligence solution, reducing the implementation time and a better ROI, by carrying out the strategic analysis prior to its implementation. Some of the services offered are independent of the Business Intelligence system to be implemented, others are offered exclusively for Microsoft Power BI (see details below). Power BI stands out for its power, its ease of use and its remarkable integration with other software products, highlighting Microsoft SQL Server. The predictive models with which to integrate Power BI, if any, will be made in Python (see Data Analysis Service ).
The services offered are the following:
Flow analysis and data transformation: It is not only important to identify the correct sources from which to feed the descriptive and predictive analysis systems, but to identify where this data passes and how it is transformed by the different teams or professionals results from a capital importance.
Analysis of responsibilities by team/professional: The final objective of Business Intelligence is the generation of dashboards that, through suitably chosen visualizations, transmit the appropriate information that serves to manage the performance of the human team or to help in making decisions. In both cases, it is necessary to identify responsibilities by team or by professional, ensuring that they are in perfect harmony with the strategic objectives of the company and that they do not conflict with the objectives of other teams or professionals.
Impact analysis: Even when the implementation of a BI system has the ultimate objective of improving the performance of the company, during its implementation there will be an impact on a human and technological level that must be identified in order to assume it in the best possible way.
Identification of KPIs: Once the responsibilities have been identified, it will be necessary to define the key performance indicators (KPIs) that best allow quantifying the performance of those professionals or work groups to which the dashboards will be directed.
Definition of metrics: The KPIs identified must be defined and modeled using the corresponding language. This service is offered only for Power BI, whose data modeling language is DAX, a language that stands out for its power.
Definition and design of dashboards: Only for Power BI. Phase in which the visualizations to be included in the dashboards are defined based on the information to be transmitted, dimensions that affect the variable under study, the complexity of the information, the metrics involved, etc., as well as the design of the dashboards (Reports and Dashboards, in the Power BI nomenclature)
Integration with predictive models: If predictive models have been developed (models based on the application of Machine Learning algorithms to the data), the corresponding visualizations must be included in the dashboards. Service offered also only for Power BI.